Jonathan David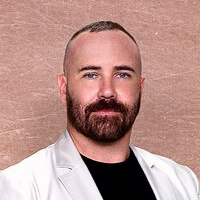 Jonathan David has been the recipient of multiple scissoring awards, multiple Best All Around Groomer awards and Best in Show earning him a position on Groomteam USA in 2008 and 2009. Jonathan was also a contestant on Animal Planets "Groomer Has It" and has been featured as a grooming expert on multiple television shows. Currently, Jonathan owns and operates his salon, Lap of Luxury Dog Spa in Delray Beach Florida and is a board member of multiple dog clubs.
Michell Evans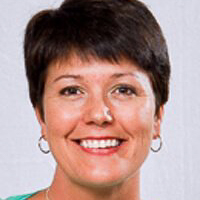 Michell Evans is a milti-Best in Show and Best All Around winning groomer and a Certified Master Groomer through National Dog Groomers Association of America. She is the proud recipient of the Barkleigh Honors Awards for "Competitive Groomer of the Year" Award 2011, "Up and Coming Judge of the Year" 2013, "Contribution to the Industry" 2014 and "Journalist of the Year" 2016. Michell was a GroomTeam USA member 2009-2013. She was the hand stripping member of the Silver Medal Winning team in Belgium in 2011 and the Gold Medal Winning team in Spain in 2013. Her business "The Grooming Tutor" has been educating groomers since 2000.
Nicole Kallish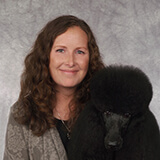 Nicole Kallish is a Certified Master Groomer and the Global Education Manager at Andis Company. Nicole attended the Academy of Dog Grooming Arts and then successfully ran her mobile grooming business for six years prior to starting a shop in Sarasota. Nicole had worked her way up the ranks in the ring earning many 1st, 2nd, and 3rd placements in entry and intermediate levels, including Best Groomed Dog. Nicole won "Rising Star of the Year" at Intergroom in 2013 and was a Barkleigh Honors nominee for "Up and Coming Groomer of the Year" and a nominee for the Cardinal Crystal Achievement Awards "Mobile Groomer of the Year" 2011 and 2012. Nicole is now a judge, speaker and educator since selling her shop if Florida and joining Andis full time.
Kelly Knight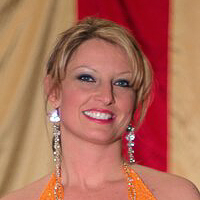 Kelly is a National Certified Master Groomer, who has been grooming for over 20 years. She started competing in 2009 and won the 2010 Rising Star of the Year, while making GroomTeam USA top 10. This year, she made the top five. Kelly is also known for her exquisite work with creative abstract design, where she has multiple wins. She is the owner of Goin' to the Dogs in Cleveland, TN.
Jennifer Lee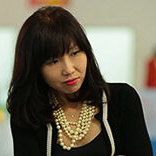 Jennifer Started competing in 2005. Since then she has won over 70 grooming competition awards, multiple Best In Show and Best All Around Groomer awards. In 2012 Jennifer won Groom Olympic World Champion at Groom Expo with her Scottish Terrier. Jennifer is a member of Groomteam USA hall of fame, she was honored to become Groomteam USA's traveling team member to Belgium in 2011. In 2015, Jennifer also won International Groomer of the year award in Master Groom England. Jennifer is an international grooming seminar speaker, and has taught in many countries, including England, Sweden, Brazil, China, and Korea. Jennifer is an All Round EGA (European Grooming Association) and USA grooming competition Judge. Jennifer is a grooming certifier for Barkleigh Certification South Korea and IGU (International Groomers Union).
Jodi Murphy, NCMG, MPS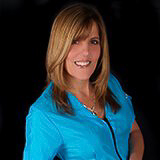 Jodi, NCMG and MPS, Meritus, owns the Puppy Spa Mobile Grooming Salon in New Jersey. Jodi was a four-year member of Groom Team USA and ended the 2004 season as #1 team member. She won Best American Groomer in 2005 and 2006 at Intergroom, and in 2006 she won the World Championship title in the Oster Invitational Tournament of Champions. Jodi has also won gold and bronze medals in 2005 in Barcelona Spain and a gold medal in 2007 in Milan Italy. Jodi has produced an instructional DVD Series for all levels of grooming, designed her own line of grooming apparel for groomers which is made in the USA, and written top selling grooming books.
Emily Myatt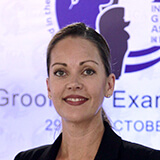 Emily is a Master Groomer who has been grooming for more than 20 years. She is the owner of Animal Magic salons and The Dog Emporium dog daycare that are located on the Gold Coast, Australia. Emily is also the manager of over 80 grooming salons across Australia and is the principal of one of Australia's largest grooming schools, with 5 training academies. She is a multi-award-winning groomer, having won across all grooming competition categories. She has judged in competitions though out Europe, Asia, USA and Australia. Recently Emily has been lecturing and teaching seminars through Europe and China.
Dawn Omboy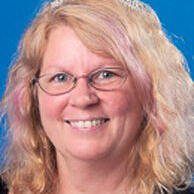 Dawn Omboy the industry's Queen of Color, is known worldwide for her exciting and colorful Creative Grooms on stage and in her workshops and seminars. She has been teaching Creative Styling longer than anyone in the Grooming Industry; instilling confidence in those she teaches. She retired from competition grooming with over 30 wins. Her Columbus Georgia salon "Klippers" has been in business for more than 30 years.
Julie Pantages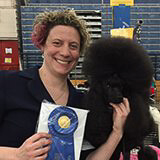 Julie owns Best In Show Pet Salon in Gloucester MA and has been in the Grooming world since 1994. Since Graduating Essex Agricultural and Technical Institute's Grooming and Kennel Management program she has worked in many different venues including Schutzhund, Obedience, Agility, Tracking, Breed conformation and of course Grooming. Julie has won Multiple Best Groomed Dog and Best All Around awards over the years, was ranked in the top 10 on Groom team USA for multiple years from 2003 on, and qualified to compete in Milan Italy in 2007. Julie has always had a passion for Poodles and is very active in the Conformation ring showing many Toy, Mini and Standard Poodles to their AKC Championships.
Cheryl Purcell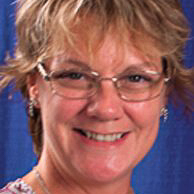 Cheryl A Purcell Nationally Certified Master Groomer: 
groomteam USA Member from 2002 to 2007. Cheryl retired in 2010 to become the groomteam USA Coordinator from 2011-2014, She captained the 2013 Gold World Grooming Champion Travel Team. In addition to being a five time Cardinal Crystal nominee and a Barkleigh Honors Awards nominee. Cheryl and her dog River where the 2014 Kerry Blue Terrier BOB at Westminster. Cheryl is a sought after Lecturer, Judge and Mentor. Cheryl owns and operates Pooch Paws Pet Grooming with her husband Ron, in Hanover MA.
Jay Scruggs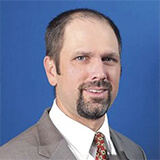 Jay and his wife, Michelle, own Here Comes the Groom, a highly successful mobile grooming salon in Germantown, Tennessee. Jay has won multiple Best in Show and Best All-Around Groomer awards and helped Groomteam USA win the Gold medal in Calgary, Canada, in 2001. Jay was named American Groomer of the Year in 2001, Groomer of the Year Award at Westminster Dog Show in 2002, and Grooming Judge of the Year in 2004. In 2003 Jay won an International Gold and Bronze medal in Barcelona, Spain, helping groomteam USA win the silver team medal. He and Sue Zecco offer seminars nationally. Jay won a Barkleigh Honors Award at the event that he emceed.
Colin Taylor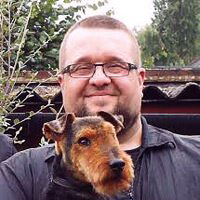 Colin Taylor, author of 'What Would Colin Do? 101 Situations and Solutions for Every Dog Groomer' and founder of the Colin Taylor Academy is an international multi-award winning groomer, who has been in the industry for 30 years. After more than 20 years of grooming in the US, Colin has returned to the UK to continue his career. His aim is to bring the same level of excitement and energy to the dog grooming industry worldwide. Colin is also an international judge and speaker and runs and manages Master Groom Dog Grooming Contest.
Olga Zabelinskaya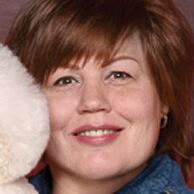 Olga is a certified master groomer and owns two grooming salons, Elite Pet Spa & Boutique in Madison, NJ and Grooming Gallery in Morris Plains, NJ. She that has multiple BIS and best all-around groomer wins as well as two prestigious winners circle champion titles. Olga is 2009 and 2010 American groomer of the year by cardinal pet, and was awarded the Lynne Carver memorial award as best all-around stylist 2009. Olga was born in Russia where she had a master degree in engineering and finished law school. Olga is groom team USA member in 2008, 2009, 2010, 2011, 2012 and won silver medal at the world grooming competition in Belgium, 2011 as a part of traveling groom team usa. She received the inaugural Barkleigh honors award for up-and-coming speaker. Olga co-hosts many pet fundraising events
Sue Zecco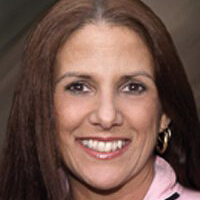 Sue is a 2011 Barkleigh Honors Award winner. She is a Certified Master Groomer with both the National Dog Groomers Association (NDGAA) and the International Professional Groomers (IPG). She has been grooming for over 30 years. She has won multiple grooming awards, including her biggest show accomplishments: 1998 International Groomer of the Year and 1999 Oster Invitational Tournaments Grand Champion. Sue has been a member of GroomTeam USA since 1997 and broke all records in 1999, earning 113 points. She is also a Wahl Clipper Corporation spokesperson. With Jay Scruggs, she conducts a series of full-day seminars called Super Styling Sessions. Sue breeds Standard Poodles under the "Dreamcatcher" prefix.