Dr. Kathryn Primm, DVM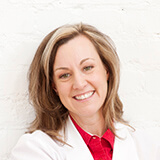 Kathryn Primm, DVM is the owner and founder of Applebrook Animal Hospital in Ooltewah, Tennessee. She also enjoys writing, speaking to and engaging veterinary professionals and pet lovers. She has written and contributed content to many outlets, including magazines like Woman's Day, Prevention and Health as well as Veterinary Economics, dvm360, Firstline, Vetted and dvm360.com. Her regular "Ask A Vet" column is featured on iheartdogs.com and iheartcats.com, reaching more than 3 million viewers. Dr. Primm was also the nation's first Fear Free sm Certified Professional and is the Module Chair for a second level of certification for Fear Free.
Khris Berry
Khris Berry has been involved in the Pet Services industry since the early 1990's. She has owned grooming shops, boarding kennels, and obedience training schools and is a Certified AKC Canine Good Citizen Evaluator. She is the co-founder of See Spot Grooming & Daycare which currently operates 3 locations in 2 states. Her vision has led her to create a Groomer - centric company which provides education, a positive work atmosphere, and benefits for all Spots. She owns and competes in a variety of events with Wirehaired Vizslas including dock diving and obedience.
Diane Betelak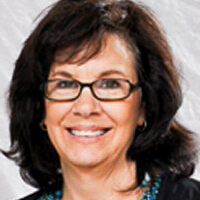 Diane Betelak is a Nationally Certified Master Groomer and has owned Heads and Tails Professional Dog Grooming, Inc. in Liverpool, NY since 1982. Diane groomed competitively in the U.S. and abroad and has multiple "Best in Shows" and "Best All-Around Groomer" wins. She qualified for the "GroomTeam USA" traveling team in 1996 and went to Milan, Italy where she won "Best in Show" with her Standard Poodle. Officially retired from active competition Diane is an International Grooming Consultant for The Andis Company. She has been a speaker and has judged all major grooming shows throughout the U.S. and Canada. Diane is also a certifier for N.D.G.A.A. Diane was the recipient of the Cardinal Crystal Award for American Groomer of the Year in 1997 and Crystal Award for Grooming competition Judge of the Year in 2011.
Jennifer Bishop-Jenkins, ICMG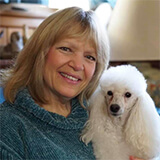 Jennifer Bishop-Jenkins, ICMG, is the owner and Master Groomer at Love Fur Dogs in Glencoe, Illinois. Named by the Chicago Tribune as the "Best Groomer in Chicagoland", Jennifer can be seen this fall 2018 on the Hulu Network national television program Small Business Revolution (Season Three) as a Grooming Expert. Jennifer founded the Illinois Professional Pet Groomers Association and has been grooming, breeding, and showing various breeds of dogs and cats for four decades. She authored several published articles on various grooming issues, and has an award-winning blog. Jennifer was one of the first generation of "CMGs" but spent most of her career as a professional educator teaching high school, college, and also in vocational grooming schools. Jennifer and husband Bill are nationally prominent victim advocates, and love the fun they have showing their newest Grand Champion Miniature Poodle "Bowie".
Nadia Bongelli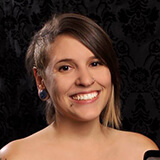 Nadia Bongelli has been grooming pets since 2009 and competing since 2012. Her accolades include Barkleigh Honors Up and Coming Groomer of the Year in 2016, Best All Around International Groomer at Intergroom 2017, five Rising Star Gold Medals, Rising Star of the Year award at Intergroom 2016, two Canadian BIS awards and had numerous Open Level placements in Canada and several in the United States. Nadia's proudest moment was being awarded Canadian Groomer of the Year at the very first Canadian Grooming Industry Awards. She is a Nationally Certified Master Groomer with the National Dog Groomers Assoc. of America, Inc. and a certifier with the Intellectual Groomers Association. Her ultimate goal is to represent her country on Groom Team Canada with her peers.
Dave Campanella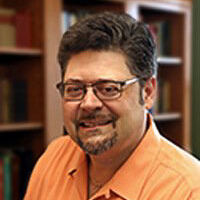 Dave Campanella is an informative and entertaining seminar speaker, contributing trade columnist and genuine grooming enthusiast. He is Best Shot Pet Products sales and marketing director and has over 25 years of pet industry knowledge and experience. He and his wife Tracy co-owned a full service pet salon and self-wash in Ohio prior to relocating with Best Shot to Kentucky. Together they enjoy exhibiting at grooming shows, being industry ambassadors and showing their Kerry Blue Terrier and Samoyed dogs.
Amy Castro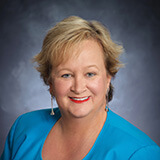 Amy Castro is a communication, customer service and management expert, speaker, author, and animal advocate. She holds Master's Degree in Communication Studies/Human Communication Theory and is Certified Speaking Professional (CSP). Amy is also the author of the books "Practical Communication," and "The Secrets of Effective Leadership Communication." Amy's passion for working with animals started when she worked for a veterinarian/boarding kennel/groomer, and she's been an active shelter volunteer and foster for many years and has personally fostered more than 500 abandoned pets. In 2017, she started Starlight Outreach and Rescue, a nonprofit corporation dedicated to helping Houston area animal shelters provide resources for pets in need.
Lori Craig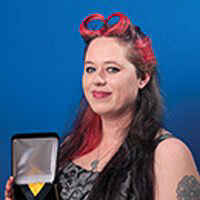 Multi-award winning creative stylist and instructor, Lori Craig has placed in almost every creative competition she has entered. She is best known for her "Lion King" design, which was undefeated and garnered her a Barkleigh Honors Award. Lori's work has been featured on The Today Show, TLC, Regis and Kellie, ABC Nightline and on the cover of Groomer to Groomer magazine. Lori has owned Doggie Styles in Moore, Oklahoma for thirteen years and is Vice President and certifier for the National Society of Creative Stylists. Lori is also working with the Creative Groomers Association to help educate and promote creative styling worldwide.
Steve Dale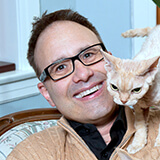 Steve Dale, CABC (certified animal behavior consultant) is host of two nationally syndicated radio shows and is on WGN Radio, Chicago. He's an editor of Decoding Your Dog, authored by American College of Veterinary Behaviorists. He's write for various publications including Veterinary Practice News, CATSTER, PetVet and the Journal of National Association of Veterinary Technicians in America. He's appeared in People magazine to USA Today. His numerous TV appearances include The Oprah Winfrey Show, National Geographic Explorer and various Animal Planet shows. He serves on the Boards of Directors of the Human Animal Bond Association and Winn Feline Foundation.
Jonathan David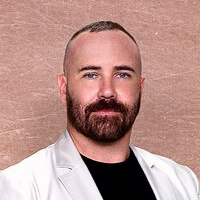 Jonathan David has been the recipient of multiple scissoring awards, multiple Best All Around Groomer awards and Best in Show earning him a position on Groomteam USA in 2008 and 2009. Jonathan was also a contestant on Animal Planets "Groomer Has It" and has been featured as a grooming expert on multiple television shows. Currently, Jonathan owns and operates his salon, Lap of Luxury Dog Spa in Delray Beach Florida and is a board member of multiple dog clubs.
Teri DiMarino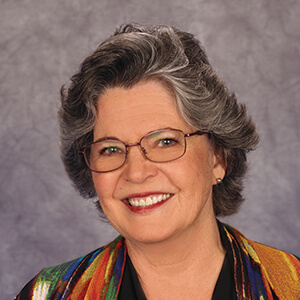 An industry veteran, Teri has owned and operated successful salons and mobiles in Florida and California. A winning grooming contest competitor, Teri was a member of three groomteam USA Gold Medal teams. A multiple Barkleigh Honors and Cardinal Crystal Award winner, Teri is a regular columnist for Groomer to Groomer Magazine as well as a popular speaker and judge at seminars and trade shows across the United States, Canada, Europe, South America, Korea, Australia and New Zealand.
Michell Evans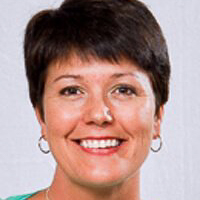 Michell Evans is a milti-Best in Show and Best All Around winning groomer and a Certified Master Groomer through National Dog Groomers Association of America. She is the proud recipient of the Barkleigh Honors Awards for "Competitive Groomer of the Year" Award 2011, "Up and Coming Judge of the Year" 2013, "Contribution to the Industry" 2014 and "Journalist of the Year" 2016. Michell was a GroomTeam USA member 2009-2013. She was the hand stripping member of the Silver Medal Winning team in Belgium in 2011 and the Gold Medal Winning team in Spain in 2013. Her business "The Grooming Tutor" has been educating groomers since 2000.
Dr. Cliff Faver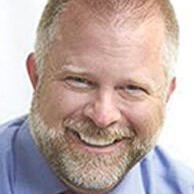 Dr. Cliff Faver, a 1987 graduate of CSU, is the founder/owner of Animal Health Services (7 doctors, 4 groomers, 50 employees) in Cave Creek, Arizona. He is the US distributor for Iv San Bernard products. He uses the two businesses as a means of merging the grooming and veterinary professions to pursue his life's passion of healing and helping pets. Dr. Faver is an international speaker and teaches the ISB Pet Aesthetician Certification program. He is a member of AVMA, AAHA, AZVMA, a sponsor for the CPPGA, a Board member for the Burbank Kennel Club, and previously served on the Novartis Lead Committee (with top dermatologists from USA), Hill's International Global Veterinary Board, and is still active in a Veterinary Management Group.
Dara Forleo

Dara Forleo attended Nash Academy in Lexington, KY, and upon completion of the Nash Program, earned her BA for Business Management from Ottawa University. Over the last 11 years, Dara has built a state of the art facility called Dara's Paw Spaw and The Whole Pet Grooming Academy, which has earned recognition from the community and her devoted following of clients. Dara provides students coming to the academy with the best equipment, products and curriculum, unlike any other offered in the country. Dara believes that training is not just about producing a beautiful groom today, it is about the long-term well-being of the groomer, the pet, the customer and the business.
Danelle German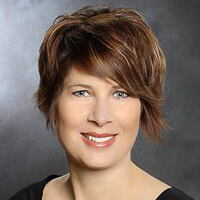 Danelle German, CFMG, CFCG, founder and president of the national cat groomers institute of America and the world's first feline-exclusive grooming school, speaks worldwide on a wide variety of cat grooming topics. Danelle has authored books, study guides, certification standards, and articles for various publications and is the inventor of the Catty Shack Vac™ drying system as well as Chubbs Bars Shampoo for pets.
Jennifer Greene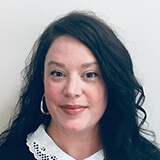 Jennifer Greene, CVT is a certified veterinary technician with over 10 years of experience in small animal practice and over 12 years in the veterinary sales industry. Jennifer joined Pet King Brands in 2011. Along with her technical experience, she has gained a great deal of experience in client education and provides insight on how to recognize and give recommendations to manage infections of ears and skin. Jennifer enjoys helping others to improve the health of pets. When Jennifer is not working she enjoys spending time with her dogs and cat and riding with her husband on their two horses they rescued.
Terrie Hayward

Terrie Hayward holds a Master's degree in Bilingual Special Education and is a Faculty Member of the Karen Pryor Academy (KPA), a KPA Certified Training Partner (CTP), and a Certified Professional Dog Trainer through the Council of Professional Dog Trainers. Additionally, she is also certified in Canine Separation Anxiety Trainer (CSAT) and is an Associate Member of the International Association of Animal Behavior Consultants (IAABC). Terrie is a member of the Pet Professional Guild, and has written articles on training for BARKS magazine, Pet Business, and Grooming Business magazine and is the author of the pocket guide to working with deaf dogs: A Deaf Dog Joins the Family. She is also the co-author of a "soon to be released" book on low stress Grooming!
Laura Hearn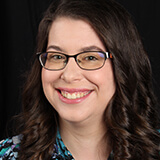 Laura Civello Hearn's first job was at a veterinary clinic and she discovered that she fainted at the sight of blood. She moved to Petco to "make dogs pretty" and graduated from the academy in 2007. She has since worked in a variety of grooming settings including a corporate salon, doggie day care, and as an employee of a mobile grooming company. In 2011 she started her house-call grooming business, Lazy Daisy Mobile Grooming in Texas. In 2013 she started giving educational seminars about house-call grooming. She wrote and self-published her first book, "A Practical Guide to House-call Grooming" in 2017 which was nominated for Barkeligh Honor Awards "Book of the Year" for 2018. Laura has since relocated to New York. She lives with her husband, Gentry, two dogs, Lilli and Lucky, and Bob the cat!
Barb Hoover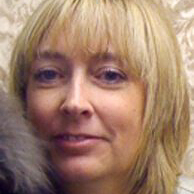 Barb Hoover has been in the grooming industry for 28 years and is certified with the National Dog Groomers Association of America. She owns the Groomers Lounge website, www.groomers.net. Barb won the David Salzberg Cardinal Crystal Award in 2007 and the Groomers Lounge was nominated for a Barkleigh Honor in 2011.
Judy Hudson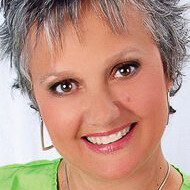 Judy owns Groomingtails mobile pet grooming in Nashville, Tennessee, a mobile business. Judy has multiple best in shows and best all-around groomer awards is one of Groomteam USA's top 10 groomers for four years. In 2002 she received the Sybil trophy for the most harmonious relationship with her dogs. Judy is an ambassador for Jarden consumer solutions, manufacturer of Oster professional products and Hydrosurge products.
Kelly Knight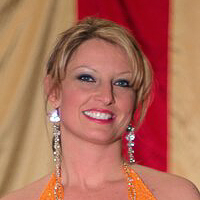 Kelly is a National Certified Master Groomer, who has been grooming for over 20 years. She started competing in 2009 and won the 2010 Rising Star of the Year, while making GroomTeam USA top 10. This year, she made the top five. Kelly is also known for her exquisite work with creative abstract design, where she has multiple wins. She is the owner of Goin' to the Dogs in Cleveland, TN.
Angela Kumpe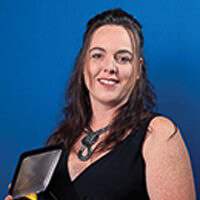 Internationally renowned creative stylist and instructor, Angela Kumpe has more placements in creative styling than anyone, worldwide. She won the first ever Barkleigh Honors Award for Creative Competitor. She is the author of A Creative Collection, a step-by-step guide to creative styling. Angela's work has been featured on Animal Planet, TLC, The Today Show, Regis and Kelly, and ABC Nightline as well as in The New York Times and on the cover of Groomer to Groomer magazine. Angela is the owner of Angela's Grooming and Pet Spa in Little Rock, Arkansas.
Yuna Liang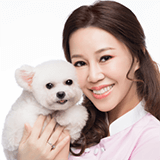 Yuna Liang is the CEO and founder of Yuna Grooming Education Center in Taiwan. She is a Wahl Educator and has been the Asian Representative Since 2017. Yuna is the author of "Five Lessons for Pet Groomers", which spent 40 weeks on the top selling book list in 2017, and has been a columnist for Taiwan Animal News since 2013. Her professional highlights include the 2018 Wahl Education tour in China, 2018 Chief Judge for Taiwan Kennel Association (TKA), 2016-17 Judge for NGKC Groomer Contests, Top 10 World Groomer at SuperZoo Jetpot Competition in 2014, as well as many other awards in Asia Grooming Contests from 2006-2012.
Shannon Moore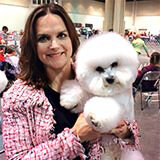 Shannon Moore is a Certified Master Groomer for NDGAA as well as IPG. She owns, breeds and handles Bichon Frise's in addition to her recognition for one of the top breeders of Yorkshire Terriers. She founded and owns Pink Paw Pet Spa & Resort in Birmingham AL. Shannon is an active competitive groomer.
Kelly Muniz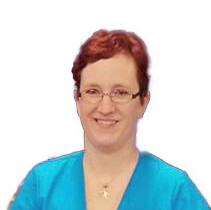 Kelly has been grooming for 16 years and has a Bachelor's degree from UMass Amherst in Animal Science. She is currently an active board member for the N.E.P.G.P (New England Pet Grooming Professionals), is working on her N.D.G.A.A. Master Groomer certification and enjoys the creative grooming competitive circuit. Kelly started off her career helping a local rescue shelter groom dogs in need of their forever homes. She found that she loved the feeling of being able to help a pet in need. It is this need that drives her desire for continued education, while sharing what she has learned with the greater grooming community.
Jodi Murphy, NCMG, MPS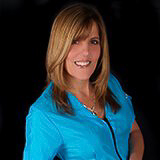 Jodi, NCMG and MPS, Meritus, owns the Puppy Spa Mobile Grooming Salon in New Jersey. Jodi was a four-year member of Groom Team USA and ended the 2004 season as #1 team member. She won Best American Groomer in 2005 and 2006 at Intergroom, and in 2006 she won the World Championship title in the Oster Invitational Tournament of Champions. Jodi has also won gold and bronze medals in 2005 in Barcelona Spain and a gold medal in 2007 in Milan Italy. Jodi has produced an instructional DVD Series for all levels of grooming, designed her own line of grooming apparel for groomers which is made in the USA, and written top selling grooming books.
Mackensie Murphy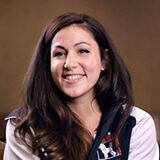 Mackensie has been a member of GroomTeam USA for 7 consecutive years. Over the past 6 years she has ranked among the top 3 competitive groomers in the country boasting multiple Best in Show and Best All Around competitor awards. She is also an impressive 6 time winner of the prestigious Liz Paul Memorial best scissored poodle Award and has been featured on multiple covers of Groomer to Groomer magazine and other industry publications. She has spent the last several years educating groomers all over the globe with seminars and private lessons and recently began judging international. Mackensie has earned her way onto three consecutive GroomTeam USA travel teams. In 2015 she took an American cocker spaniel to Italy with the team where they brought home a silver medal. In 2017 in Belgium with the same breed and a dream team, she placed 1st over all in sporting out of 22 countries and assisted the team in bringing home the gold medal. February of 2020 she will traveling with the same team to the south of France where she again will be representing the USA with an American cocker.
Cindy Oliver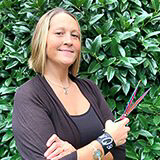 Cindy Oliver is an award-winning Pet stylist in Breed Profile and Creative Grooming. Her specialty is extreme creative styling and creative abstract design. Cindy is owner/groomer of The Rollin' Doghouse Mobile Pet Grooming in Cleveland, Tn. She has 21 years of grooming experience, and has been mobile for 12 years. She started competing in breed profile and creative in 2009.
Mary Oquendo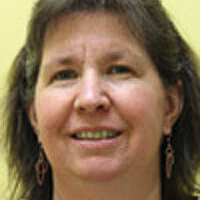 Owner of Pawsitively Pretty Mobile Grooming Salon in Danbury, Connecticut, Mary is a Certified Master Pet Tech Instructor. Mary takes a holistic approach to handling animals and holds the titles of Reiki Master and Certified Crystal Therapist. The East Coast Chair of the Professional Cat Groomers Association of America, she is also a member of New England Pet Grooming Professionals, and is a Certified Canine Specialist with PIJAC. She was nominated for the Cardinal Crystal Mobile Groomer of the Year in 2011. She is the founder of Pawsitive Educational Training. Mary writes for Groomer to Groomer and Egroomer, as well as a Groomwise Pet First Aid and Care blog.
Julie Pantages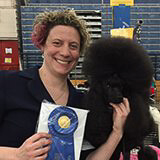 Julie owns Best In Show Pet Salon in Gloucester MA and has been in the Grooming world since 1994. Since Graduating Essex Agricultural and Technical Institute's Grooming and Kennel Management program she has worked in many different venues including Schutzhund, Obedience, Agility, Tracking, Breed conformation and of course Grooming. Julie has won Multiple Best Groomed Dog and Best All Around awards over the years, was ranked in the top 10 on Groom team USA for multiple years from 2003 on, and qualified to compete in Milan Italy in 2007. Julie has always had a passion for Poodles and is very active in the Conformation ring showing many Toy, Mini and Standard Poodles to their AKC Championships.
Lynn Paolillo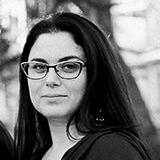 Lynn Paolillo has been grooming both dogs and cats for over 10 years. The last 5 have been dedicated to working as an instructor and certifier with the National Cat Groomers Institute of America, Inc. teaching cat grooming students from around the globe. She also owns and operates Cat Naps Cattery, a feline-exclusive boarding and grooming business in New Jersey.
Chris Pawlosky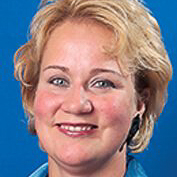 Christina is a certified master dog groomer (NDGAA), certified feline master groomers (CFMG), breeder of poodles and Brussels griffons was a professional handler for over 15 years finishing many different breeds to their championships. She has owned the pet connection in warren, Ohio since 1985. She won the first ever Barkleigh honors award for speaker of the year. She has won multiple best all-around and best groomed dog in show. Was on groomteam USA three different years. After winning the Oster international invitational tournament of champions in 1995, she retired from competitive grooming. With exception of being invited to and winning the les pooch poodle challenge 2008. She now works for Jarden consumer solutions/manufacturer of Oster professional products as their national training manager.
Jill Pipino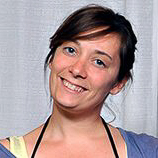 Jill Pipino started grooming in 2000. She bought a turnkey operation, turning it into a successful business offering her clients everything from daycare to spa services and personality trims to show styles. She began regularly attending seminars and trade shows at the beginning of her career, and started competing in 2007. She has been a regular in the competition circuit ever since. In an effort to further her understanding of pet styling, she has trained privately with top stylists and breeders. She also works with breeders and handlers at dog shows and is looking forward to showing her field spaniel, Brucie.
Adriane Pope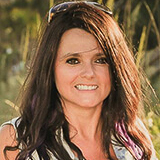 Adriane Pope is an award-winning Pet stylist in Breed Profile and Creative Grooming. Her specialty is extreme creative styling and creative abstract design. Adriane is owner/groomer of Adriane's Groom and Go Mobile Grooming in Conway, SC., and also the owner of Rivertown Bed and Biscuit Luxury Kennel since 2004. She has 24 years of grooming experience, and has been mobile for 22 years. She started competing in breed profile in 1997 and started the creative world in 2004.
Cheryl Purcell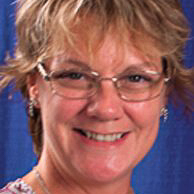 Cheryl A Purcell Nationally Certified Master Groomer: 
groomteam USA Member from 2002 to 2007. Cheryl retired in 2010 to become the groomteam USA Coordinator from 2011-2014, She captained the 2013 Gold World Grooming Champion Travel Team. In addition to being a five time Cardinal Crystal nominee and a Barkleigh Honors Awards nominee. Cheryl and her dog River where the 2014 Kerry Blue Terrier BOB at Westminster. Cheryl is a sought after Lecturer, Judge and Mentor. Cheryl owns and operates Pooch Paws Pet Grooming with her husband Ron, in Hanover MA.
Victor Rosado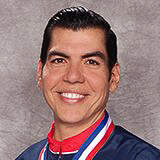 With 26 years of experience in professional grooming and extensive experience in grooming and conformation, Victor Rosado is a National Certified Master Groomer with NDGAA, International Certified Master Groomer and is a certifier with IPG, as well as a Grooming Contest Judge and a Licensed All Breeds Conformation Judge for FCPR/FCI. As a competitive groomer, Victor Rosado is a multiple Best All Around and Best In Show winner and one of the top groomers listed in the Groom Team USA ranking for United States of America. Victor is a member of American Spaniel Club, an AKC Breeder of Merit, and an exhibitor of American Cocker Spaniels for 20 years with multiple Best In Show and Best In Specialty Shows wins. Victor is also an Oster Ambassador in Latin America and owner of Davis Puerto Rico.
Dr. Dale Sanson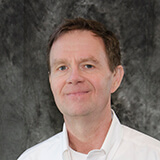 Dr. Sanson studied at the University of Missouri, Columbia and obtained a doctorate in Organic Chemistry. He is a member of the Society of Cosmetic Chemistry and has been developing animal grooming products - from shampoos to leave-on cologne sprays - for the professional and consumer markets. As an avid animal lover, he doesn't develop any products that he would not use on his own pets.
Jay Scruggs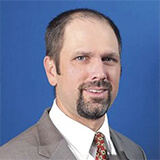 Jay and his wife, Michelle, own Here Comes the Groom, a highly successful mobile grooming salon in Germantown, Tennessee. Jay has won multiple Best in Show and Best All-Around Groomer awards and helped Groomteam USA win the Gold medal in Calgary, Canada, in 2001. Jay was named American Groomer of the Year in 2001, Groomer of the Year Award at Westminster Dog Show in 2002, and Grooming Judge of the Year in 2004. In 2003 Jay won an International Gold and Bronze medal in Barcelona, Spain, helping groomteam USA win the silver team medal. He and Sue Zecco offer seminars nationally. Jay won a Barkleigh Honors Award at the event that he emceed.
Susan Sholar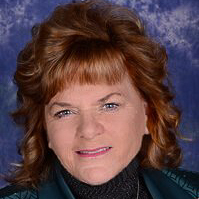 Susan has been grooming dogs and cats for over forty years and has taught grooming for fifteen years. Her first love of dogs began very young while on the television set of Rin Tin Tin and then in her teens on the set of Hogan's Heroes. Like many groomers, Susan turned a "hobby" into her life work. Her career began with showing and grooming her own dogs, progressed to showing and grooming for others as a Certified Professional Handler and, in 1997, Susan turned in her show leash for a judge's book. She now judges breeds in five groups and has judged grooming competitions. Susan is presently an AKC Delegate for the Black Russian Terrier Club of America, where she holds the office of Recording Secretary and serves as Chairman of the Judges Education Committee.
Gina Sutton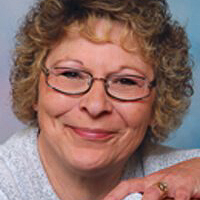 Gina is a Certified Master Pet Stylist, Meritus, and has been grooming for 30 years. She is an ISCC educator and consultant as well as an award-winning pet grooming competitor. Gina has owned both pet salons and six mobile platforms. She trains, shows, and handles champion Black and Tan Coonhounds. Gina is a certified judge.
Patsy Tallant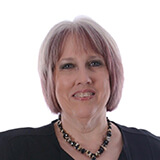 Patsy began her pet styling career in 1978, while showing Miniature Poodles. After finishing college, she worked in various parts of the industry, including veterinary clinics, small and large salons, including corporate. In 1995 she opened her own grooming salon, which has evolved into two salons and 2 mobile units. Patsy makes mobile grooming easy to understand for the beginner and seasoned groomers alike. Patsy is a lifetime member of ISCC and accomplished multi-award-winning pet stylist.
Colin Taylor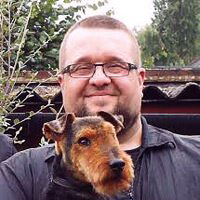 Colin Taylor, author of 'What Would Colin Do? 101 Situations and Solutions for Every Dog Groomer' and founder of the Colin Taylor Academy is an international multi-award winning groomer, who has been in the industry for 30 years. After more than 20 years of grooming in the US, Colin has returned to the UK to continue his career. His aim is to bring the same level of excitement and energy to the dog grooming industry worldwide. Colin is also an international judge and speaker and runs and manages Master Groom Dog Grooming Contest.
Annette Uda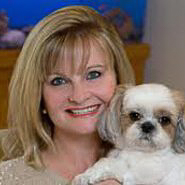 Annette Uda is the founder of PetAirapy, the animal care industry's leading manufacturer of UV surface and air sanitation equipment. Annette has a passion for animal health and educating animal care providers on reliable, non-toxic ways to create clean, healthy environments for your animal clients and your staff that are protected from airborne pathogens, infectious disease, and noxious VOCs. In 2018, PetAirapy launched FreshAirapy, its natural, non-toxic line of products for targeted, immediate odor control specifically for the animal care industry.
Bella Vasta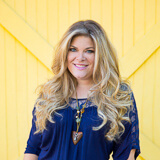 Bella Vasta is the dynamic personality behind Jump Consulting. After starting her pet sitting company while attending college at Arizona State University, she went full speed ahead growing her business to become nationally and locally award winning, boasting with employees. Throughout the years, Bella has been known to blaze her own trail through the pet industry, carving out a path that many have followed. She has been featured in Entrepreneur Magazine, Huffington Post, NBC, ABC, FOX, NPR, and more. Bella sold her pet sitting business for over six figures, and now lives out her passion to inspire, motivate, and challenge business owners through her coaching, consulting, speaking, and podcast.
Melissa Verplank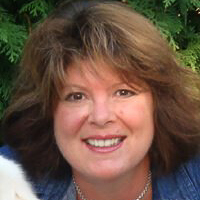 Melissa has over 30 years of experience in the pet grooming industry. Her mastery of grooming techniques won her a place on Groomteam USA, and later she became Groomteam coordinator and a member of the board. Melissa is an industry speaker, author, Barkleigh honors nominee, two-time cardinal crystal achievement award winner, and contest grooming judge. She operated a fleet of mobile grooming units, a grooming salon, and the Paragon School Of Pet Grooming, Inc. In Jenison, Michigan. She is the founder of White Dog Enterprises Inc., which publishes notes from the grooming table, the theory of five, and core skill method training dvds geared for the professional pet groomer.
Dan Williams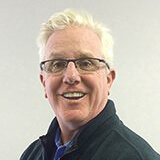 Daniel J. Williams is the managing director of EZ-Groom Pet Products Inc. in Oak Park, Michigan, U.S.A. He holds an undergraduate degree in electrical engineering from Lawrence Technological University, earned a master's degree in business administration from Baker College, and has completed the University of Chicago Advanced Leadership program. He has authored numerous articles on cosmetics, and metallurgy as it relates to pet grooming shears. Dan has designed and engineered a number of manufacturing projects at metal-making factories in the Americas, Europe and Asia. Over the past 22 years, Dan has served as president and CEO of three small closely held organizations where he managed a number of mergers and acquisitions. Dan has worked with EZ-Groom since 2002.
Brett Wilson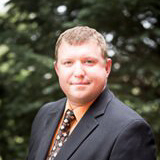 Coming from the accounting world, Brett now owns, operates, and manages Northwest Indiana's largest grooming operation. With 3 mobile grooming vans, a fully staffed grooming salon with a vast array of retail, a successful distribution business, and most recently the purchase of GroomSouth, Smoochie Pooch is quickly catching people's eyes. Brett joins us to share his expertise on what it takes to your grow your business into an empire.
Olga Zabelinskaya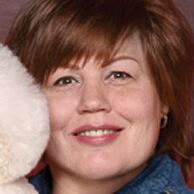 Olga is a certified master groomer and owns two grooming salons, Elite Pet Spa & Boutique in Madison, NJ and Grooming Gallery in Morris Plains, NJ. She that has multiple BIS and best all-around groomer wins as well as two prestigious winners circle champion titles. Olga is 2009 and 2010 American groomer of the year by cardinal pet, and was awarded the Lynne Carver memorial award as best all-around stylist 2009. Olga was born in Russia where she had a master degree in engineering and finished law school. Olga is groom team USA member in 2008, 2009, 2010, 2011, 2012 and won silver medal at the world grooming competition in Belgium, 2011 as a part of traveling groom team usa. She received the inaugural Barkleigh honors award for up-and-coming speaker. Olga co-hosts many pet fundraising events
Sue Zecco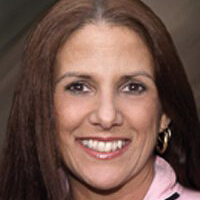 Sue is a 2011 Barkleigh Honors Award winner. She is a Certified Master Groomer with both the National Dog Groomers Association (NDGAA) and the International Professional Groomers (IPG). She has been grooming for over 30 years. She has won multiple grooming awards, including her biggest show accomplishments: 1998 International Groomer of the Year and 1999 Oster Invitational Tournaments Grand Champion. Sue has been a member of GroomTeam USA since 1997 and broke all records in 1999, earning 113 points. She is also a Wahl Clipper Corporation spokesperson. With Jay Scruggs, she conducts a series of full-day seminars called Super Styling Sessions. Sue breeds Standard Poodles under the "Dreamcatcher" prefix.